BASIC INFORMATION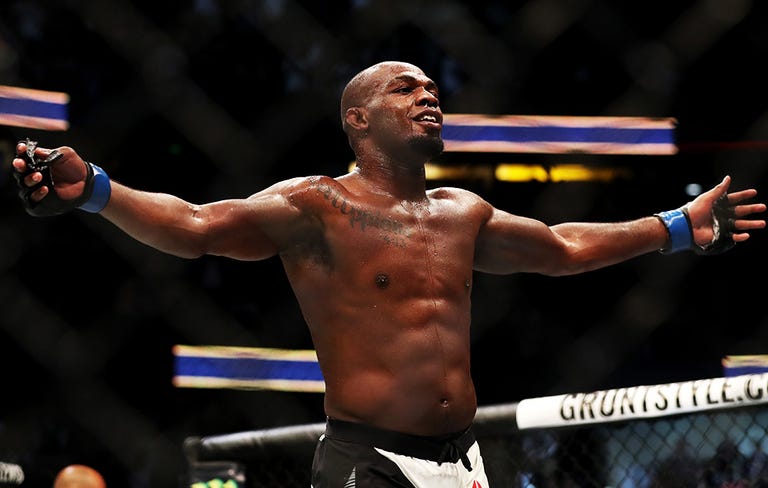 Wrestling Name: Carlos Rosso
Picture Base: Jon "Bones" Jones 
Current Nicknames: "The King of The Roses", "The Strongest"
Height: 6'1''
Weight: 225 Pounds
Hometown: Baton Rouge, Louisiana (Resides in New Orleans, LA presently)
Age: 35 (Born September 2, 1982) 

CHARACTER INFORMATION
Disposition/Alignment: Anti-Hero. While he doesn't go out of his way to antagonize people or the fans, he's far from a squeaky clean babyface. He will cheat. He is vengeful. And he loves to brag about things. 
Gimmick: Carlos has pretty much run out of f**ks to give. After leaving a company he had worked full or part time in for nearly a decade, he has his eyes set on Omega Wrestling Alliance. Why? Because it's there and honestly, retirement sounds like a boring idea to him. While he enjoys challenges, he doesn't enjoy anything he percieves to be stupid or foolish. Can be jovial and friendly, even with rivals, but is notorious for insane outbursts and an infamously short temper. UPDATE: HE IS WORKING ON HIS TEMPER AND TRYING TO BE A GOOD GUY...but accidents happen. 

RINGSIDE INFORMATION
Entrance Theme Music: 
"It's Time for War" - LL Cool J (OWA Matches)
"Battlecry"- Nujabes (SSW theme/OWA big match theme)
Special Entrance [Optional]: Carlos Rosso doesn't do special entrances. His appearance is special enough that people should be grateful for being graced with it. He WILL occasionally wear either all red gear, all blue-gear or purple/gold ensemble, however. Wears a black wristband with the initials B.S. on them in blue outlined with white. 
 
MOTIVATIONS
What are your character's motivations for competing? - Simple enough: Win gold, find a successor, make money, and alleviate some of the boredom and complacency that had been consuming his career of late.
Tendency to Cheat: Often. While Carlos may fight honorably against people he holds grudges against (ironically enough), he'll take shortcuts against people he perceives are lesser than him, quickly getting frustrated with any offensive momentum they generate and stomping it out by any means necessary.

IN-RING INFORMATION
Wrestling Debut [Optional]: December 2007 
Favorite Match Types [Optional]: Steel Cage
Least Favorite Match Types [Optional]: Ladder Matches
Favorite Weapon: None
 
In-Ring Achievements: 
CWF Triple Crown Champion 
CWF World Heavyweight Champion
CWF World Tag Team Champion (W/ Dark Emperor) 
CWF North American Champion
XWF World Heavyweight Champion
XWF World Tag Team Champion (W/Mr. Dedede) 
ACW Royalty Champion
AWA World Heavyweight Champion
AWA World Tag Team Champion (W/The Professor)
LEGION World Cruiserweight Champion (Final Champion)
EAW Interwire Champion (2x)
EAW World Tag Team Champion (2x w/GI Styles)
2x EAW Tag Team of the Year (Dynamite Rain, 2013/2014)
Winner of the 2017 "Prince of Champions" Match
Nominated for Comeback of the Year (2017)
Nominated for Tag Team of the Decade (Dynamite Rain)
2018 Grand Rampage Winner
EAW Triple Crown Champion
EAW Answers World Champion
Champion of The Week- EAW (5x)
OWA Television Champion (Current) 
*Note: OWA is the 7th Promotion that Carlos has held a championship in
Common Moves: 
1. One Hit Kill (Overhand right to the jaw)
2. Spinning Back Fist
3. Red Dynamic (Double Running Knee Lift to cornered Opponent)
4. Multiple Shoot Kicks to cornered or kneeling opponent
5. Ipponzeoi (Rolling over the shoulder Armdrag)
6. Belly-To-Belly Suplex
7. Dragon Suplex w/Bridge
8. Top Rope Knee Drop
9. Abdominal Stretch
10. Penalty Kick
 
Signature Moves: 
1. Rosso Revolver (Spinning back elbow to the face. Typically, the set-up move for either the Southern Lariat or Red Spike)
2. USA Elbows (Mounted MMA elbows to a down opponent, adopted from former rival American Dragon)
3. Deadlift German Suplex w/Bridge (Adopted from GI Styles)
4. BRAINBUSTAAAAAAAA (Vertical Suplex Brainbuster, Adopted from Rival/Former Partner Donovan T) 
5. Nagata Lock (Inverted Figure Four) 
 
Finishing Moves:
1. Rosso Recliner- (Straightjacket Camel Clutch)- INNOVATED
2. Red Spike- (Gotch-Style/Cradle Piledriver) 
3. Southern Lariat- (Rainmaker, or any short armed Lariat from a countering position) 
Ultimate Finisher: Colossal Rosso Driver (CRD)- (Back Drop Hold w/Pin)

 
NOTES:
Former Classic Wrestling Federation Chairman
Former General Manager of Showdown and Voltage (EAW)
  
Allies/Friends/Associates: Mao Ichimichi (Manager/confidant), Stephanie Matusda
Rivals: 
Sworn Enemies: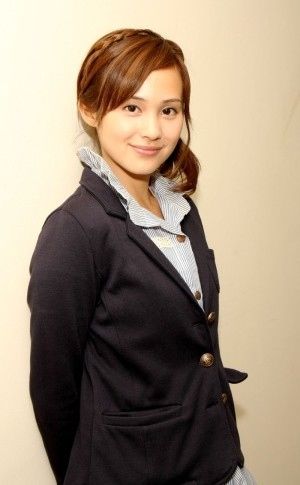 Manager: Mao Ichimichi (picture base is actress of the same name) 
Hometown: New York City 
Height: 5'7''
Weight: ????
Brief Description: While Mao, the former "Poison"  has matured a bit as a person and is a better strategist and adviser for Carlos, she can still be a bit immature and hot-headed. Once the consolidation of CWF was made official, she became Chief Executive Officer of Carlos Rosso Enterprises, Incorporated. Has been a mainstay in Carlos's corner for the last seven years and while not prone to get involved in matches she's a very schrewd businesswoman and is one of the best fixers/negotiators around. For some reason seriously enjoys hot soft pretzels. Don't be fooled by the smile, when angered her temper and propensity for violence exceeds even Carlos's
Likes: Traveling, Occasionally Bossing Carlos Around, Beaches, Good Food.
Dislikes: Other managers, sweet peas, Fat guys, Stupid people.
Titles/Awards Carlos has won under her management: LEGION World Cruiserweight Championship, EAW Unified Tag Team Championship (2x with GI Styles), EAW Interwire Championship (2x), EAW Tag Team of the Year 2x (2013/2014 W/GI Styles) 2018 Grand Rampage Winner, EAW Answers World Champion 
Ringside Attire: