NICKNAME(S): Sovereign, The Survivor, The System
PICTURE BASE: Jack Gallager
AGE: 24
HAILING FROM: London, England
HEIGHT & WEIGHT: 5'11 210 lbs
Alignment: Neutral Good

ENTRANCE MUSIC: Faust by Silent Armada
ENTRANCE TEMPLATE(For convenience):
 The lights turn off and flash to the kick drum as the 
music plays
. McAdams appears center stage as the piano playing gets more complicated. As the beat drops he raises his hand in the air, holding an imaginary glass before making his way down to the ring.
FAVORITE MATCH TYPE: Multi-man matches, i.e. Triple threats, fatal four ways
LEAST FAVORITE MATCH TYPE: hardcore
THE SURVIVOR:
Jon McAdams spent the early years of his life in Northern Scotland as an orphan until he was adopted into a wealthy British family. He soon found out that this blessing was actually a cruel game that was being played by his adoptive family. The upper echelon of nobility had placed bets what family could properly raise up a prize fighter but did not wish to use their own kids so they adopted several secretly and trained them until they were in their late teens to fight. Jon McAdams would fight and lose his first tournament in the first round and suffered severe and terrible consequences under his adoptive parents rule. Knowing that he couldn't let this happen again, he developed a new style that would allow him to win but not by the most legal means. He won his second and third underground tournament until he was 
finally 18
. He escaped his noble home but realized the only thing he knew how to do was fight and came upon EAW. 
After a year and a half of scratching and clawing his way into EAW, he learned that it wasn't a competition at all when you got to the top. It was a fixed and scripted main event that was designed to get over only those who politic'd there way to the top. He had come to compete and refused to be a part of this. After earning his second Hardcore title, he allowed himself to take the pinfall and drop the belt in order to leave that cesspool. Filled with bitterness but still hoping and fighting to be a better man, he found OWA. They signed him to a roster immediately.
Alignment:
 Neutral - but trying to be Good
STRENGTHS:
 He is Agile, adaptable, strategic, and technical
WEAPON OF CHOICE:
 Roll of Quarters, or his Cane.
IN THE RINGWRESTLING STYLE: 
Amatuer style. Likes suplexes, submissions. Likes to move on his feet and strike with his knees.
COMMON MOVES: 
Headlocks,  
punches
, chops, slaps, DDT, Dragon whips, Kicking the back of the knee into low DDT. 
Roll ups
. Modified arm breaker, Swinging neck breaker. Falling Neck breaker. Neck breaker. Leg Lariat. running dropkick. German Suplex, Tigerplex, Dragon Suplex. Armbar, sleeperhold, figure four leglock.
SIGNATURE MOVES (10 MAX): 
Double jab into downward elbow slice.
Headbutt- Sometimes he spits in their face first
Backstabber
Superkick
Codebreaker
Leaping DDT
The System - Kicking out the leg so the opponent is on his knees and hitting a DDT
Leaping Footstomp - leaping with both feet onto the opponents chest
FINISHER(S) (3 MAX): 
Head Trauma
(Running double knees connecting to the head and shoulders followed by a pin), 
KingBreaker(Alternate Finisher- Lumbar Check)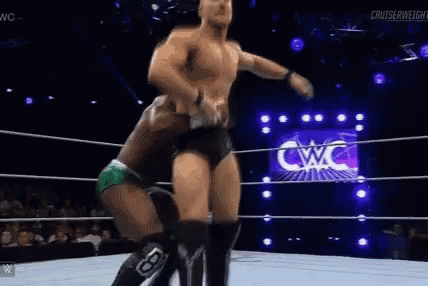 Sovereignty
(Anaconda Vise)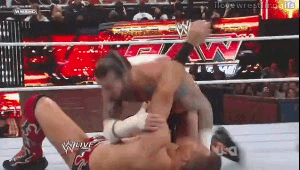 UF: Top Rope Head Trauma
(Double knees off the top rope followed by roll up. No Kick Out)
Accomplishments:
OWA
Match of the Week
Promoer of the Week
EAW
2x Hardcore Champion
Rising star of the week
2x Beef of the Week
2x Match of the Week